Does adding or removing rooms automatically change my subscription?
No, it doesn`t. If you have a subscription for 10 rooms and you want to add the 11th room, you`ll be prompted to change your subscription. Same goes for lowering the number of your rooms, you can remove rooms but that doesn`t automatically change your subscription. You`ll have to do it in Menu -> Settings -> Company & Users and press Change Subscription.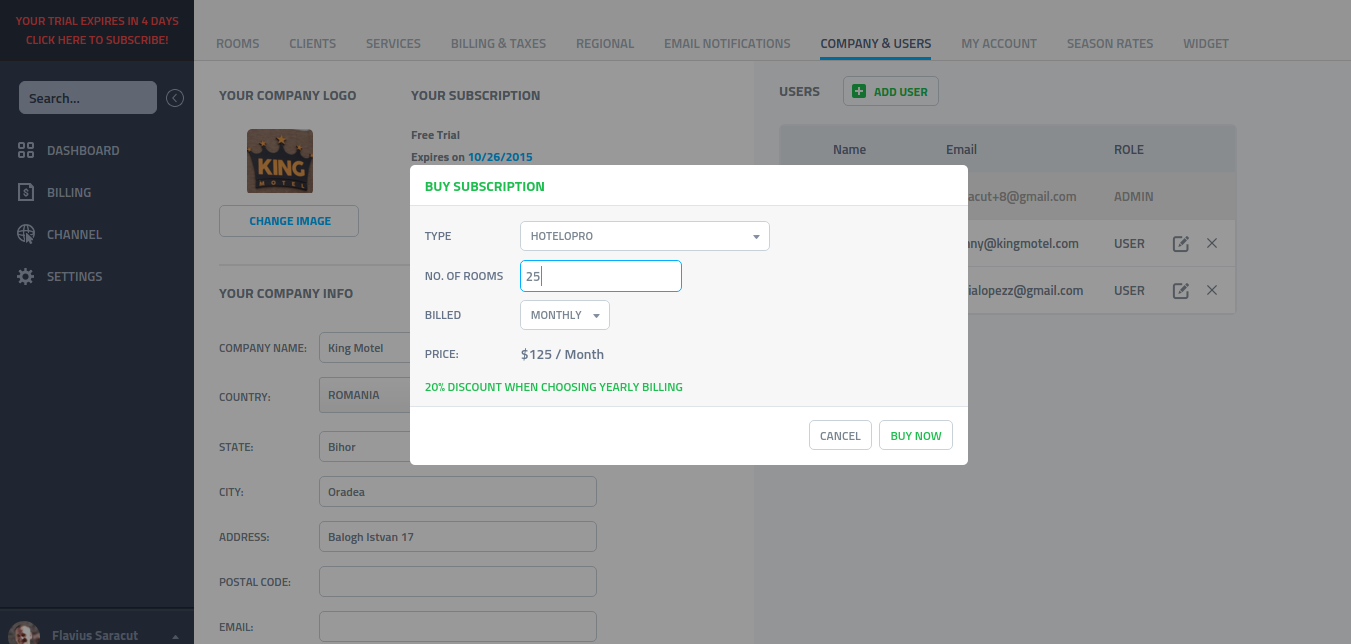 Having trouble finding what are you looking for? Drop us an email.